Audi's top driver credits his D-BOX enabled Vesaro simulator with helping him lap his competitors by learning the track before he gets there.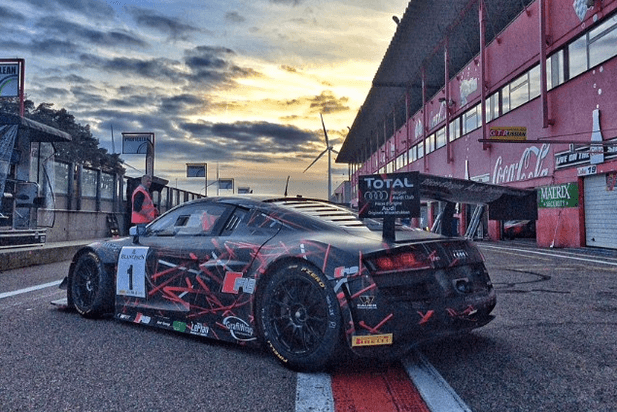 CONTEXT: LAURENS VANTHOOR'S CAREER
Laurens Vanthoor has his dream job. At 23, he's a professional racecar driver. He drives for Audi, competing mostly at the international level. Like most drivers, Vanthoor got his start in Go Karts. As of age 12, he progressed gradually from regional to national and then to international competitions before graduating to Formula 3 racing. He primarily races in the GT category behind the wheel of an Audi R8.
CHALLENGE: THE COST OF TRAINING EFFICIENTLY
Like in any sport, training is crucial to success. But, as Vanthoor pointed out, training is more difficult for professional drivers.
"It's not like football, where you can spend the whole day training," he explained. "A day of proper training with Audi can cost up to $30 000."
Drivers also have to prepare mentally and emotionally for any potential challenges they'll face on the course.
SOLUTION: REALISTIC HAPTIC RACING SIMULATORS
To give himself the ability to train for longer hours with a lower cost and to give himself a competitive edge, Vanthoor started using a basic simulator back in 2014. In 2014, he upgraded to a D-BOX enabled simulator, which he says he uses four times per week and has brought his training to a whole new level.
"People who compare it to a video game don't know what they're talking about. After training on my Vesaro simulator for a few weeks, I went to a friend's house and we were playing a driving videogame. I couldn't get over the difference. One has nothing to do with the other."
– Laurens Vanthoor, Audi F3 driver
"It was like mountain biking, but using a 10-year-old city bike," he explained. "Once you get used to the equipment you're using, you really feel the difference when you use anything else."
RESULTS: BETTER PREPARED & LESS TRAINING COSTS
Before adopting D-BOX Motion Systems as part of his training, Vanthoor admits he was skeptical. However, he became a believer the first time he used it to test drive a track he'd never been on.
"When I finally got on the track afterwards, I was really surprised at how accurate it was. Everything felt so familiar. The feedback from D-BOX Motion Systems has been incredibly realistic."
Not only does the simulator help better prepare Vanthoor for the race, but it also reduces the cost of efficient training.
Vanthoor now uses a D-BOX enabled simulator by Vesaro as part of his regular training regimen. Simulators are starting to really catch on in the racing community, but according to Vanthoor, the simulators that don't have motion cues are just "toys." A real simulator, he says, requires proper software and proper feedback.
Going forward, Vanthoor plans to incorporate his simulator as part of his endurance training. "You have to get your body used to the conditions, but you also have to train your mind," he explained. "You can be the best driver out there, but if you're not mentally prepared, you're not going to be prepared to respond to unexpected obstacles and challenges."

And that, it seems, is what makes a champion driver.
"I still hold the all-time lap record on Bathurst, which I trained for with my Vesaro simulator. Maybe it's a coincidence, but I don't think so."
– Laurens Vanthoor, Audi F3 driver