 A Memorable Cinema Experience
Give your audiences a premium theatrical experience that will keep them coming back for more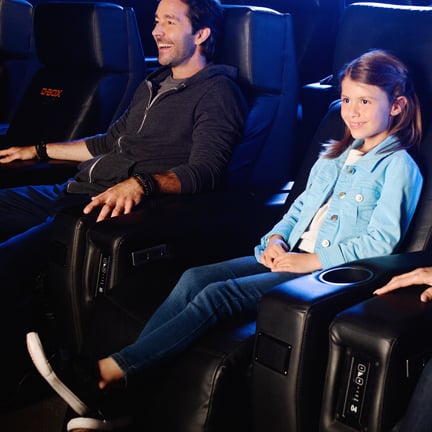 Motion perfectly synchronized with action on-screen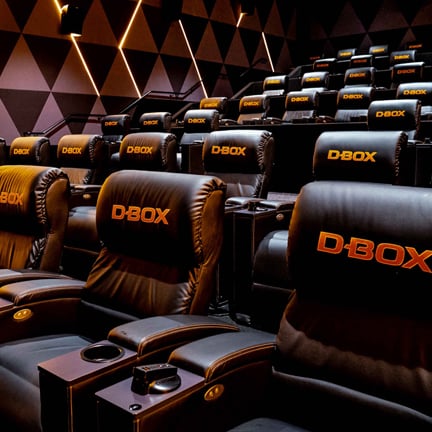 Ultra comfortable & easily integrated cinema seats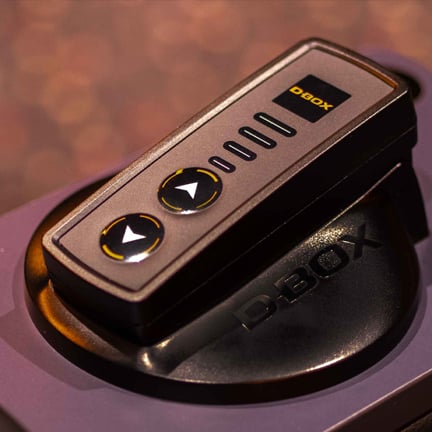 Personalized experience for each user
"D-BOX further enhances the entertainment level and transports guests into the on-screen action like never before, which is an escape from reality our guests have been craving."
"Based on our positive experience with D-BOX in Peru, Chile and Colombia, it was a natural and easy decision to start deploying systems in Brazil, Cinemark's largest market in Latin America."
"When it comes to providing the best entertainment experience for our guests, we strive to set the highest standard each time. This new agreement to install D-BOX high fidelity motion seats in every auditorium will change the way people watch movies in the most comfortable D-BOX motion recliner seats. Needless to say, we're very eager to introduce moviegoers to an incredibly immersive way to experience movies that already has legions of fans all over the globe."
"D-BOX motion seats have been overwhelmingly popular with our guests. We look forward to bringing the D-BOX experience to additional locations across the country—and giving even more movie fans the opportunity to enjoy one of the most immersive experiences in cinema today."
"Movies are about emotion and when your chair starts rocking and rolling and jumping around… in synchronization to what's going on the screen. You're inside the movie. And that's an incredible experience."
"Trondheim Kino has a long tradition of investing in the latest technology and offering new and improved services. We look forward to offering our customers in Central Norway the opportunity to experience D-BOX and firmly believe that this new addition to our theatres will give us a competitive edge that will take us one step further in our quest to become the source for premium entertainment."
Endorsed By Celebrities
The D-BOX experience is endorsed not only by moviegoers, but also by the movie stars themselves
Antoine Fuqua, Denzel Washington and Dakota Fanning