Working with D-BOX
PROMISE OF QUALITY
Our motion system and software architecture is backed by decades of simulation engineering in high-tech fields such as heavy-vehicle simulation, construction equipment simulation, theme park rides and cinematic entertainment experiences. Our motion systems are currently used in over 300 products in more than 80 countries by some of the world's leading manufacturers and experience creators.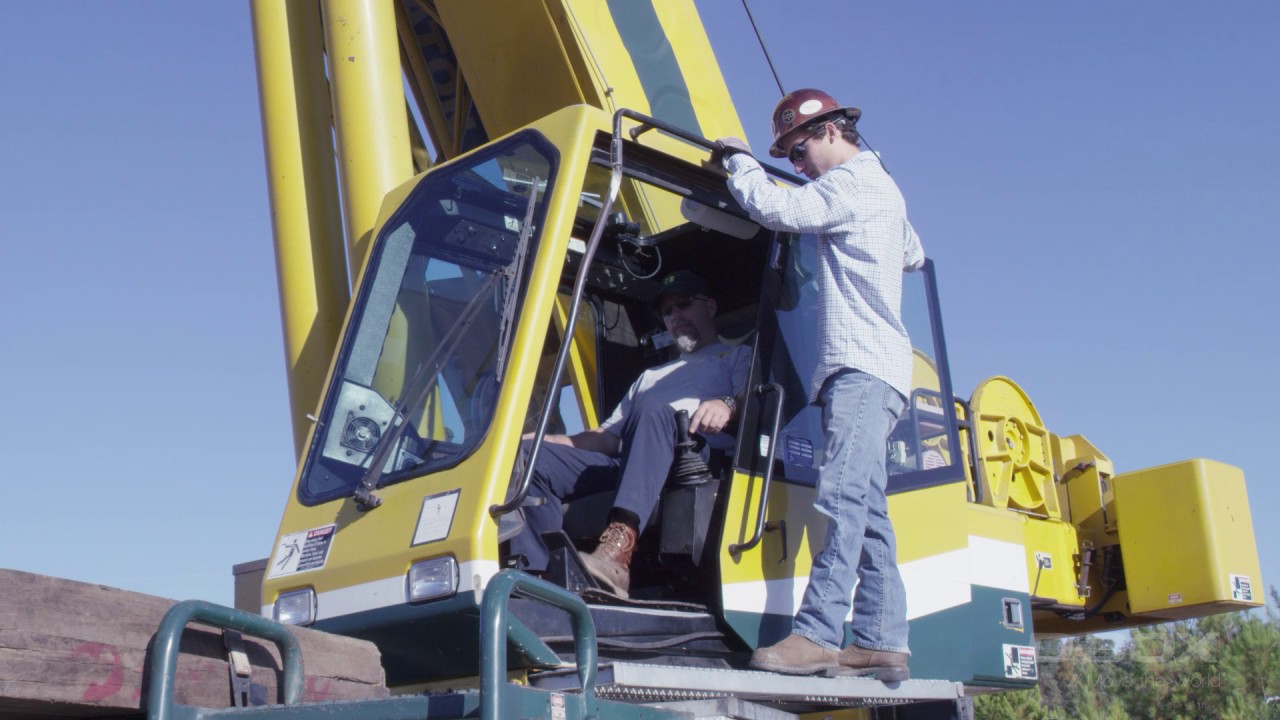 RELIABILITY AND LOW MAINTENANCE
Our engineers have designed quality products that are built for long-term reliability, durability and ever-lasting performance. Our systems are developed and thoroughly tested to operate in all conditions and environments without fault,; ensuring long-lasting operation for your motion-powered simulation platform and total satisfaction for you.
INNOVATIVE AND REALISTIC
When you integrate D-BOX motion systems into your simulation platform, you upgrade to a highly immersive simulator experience that responds precisely to on-screen situations and user input. By using kinesthetic cues to build operators' psychomotor reflexes, training sessions become more responsive and realistic, which ultimately helps instructors, operators and trainees quickly reach their objectives.
COST-EFFECTIVE
D-BOX motion systems provides state-of-the-art simulation at a fraction of the price of many commercially available motion systems. What's more, D-BOX interoperability and ease of deployment reduces the overall cost of deploying and managing a simulation training program.
COMMERCIAL OFF-THE-SHELF
As a C.O.T.S. certified solution, D-BOX offers remarkably affordable and reliable solutions that is fully supported and documented and easy to manage with seamless integration. Our team of integrators and engineers ensures that D-BOX technology is quickly and perfectly compatible with your training software.
Product
D-BOX MOTION SYSTEMS
Our systems come in multiple configurations, stroke size and load capacity, enabling you to transform any type of simulation platform into a state-of-the-art dynamic motion simulator for optimal training. The standard D-BOX system for simulation and training includes a set of actuators, a controller called the Actuator Control Module (ACM) and a USB interface device, referred to as the KCU. You will find the most common configurations currently available in the hardware section below.

CONTACT US FOR PRODUCT & PRICING INFORMATION
Contact us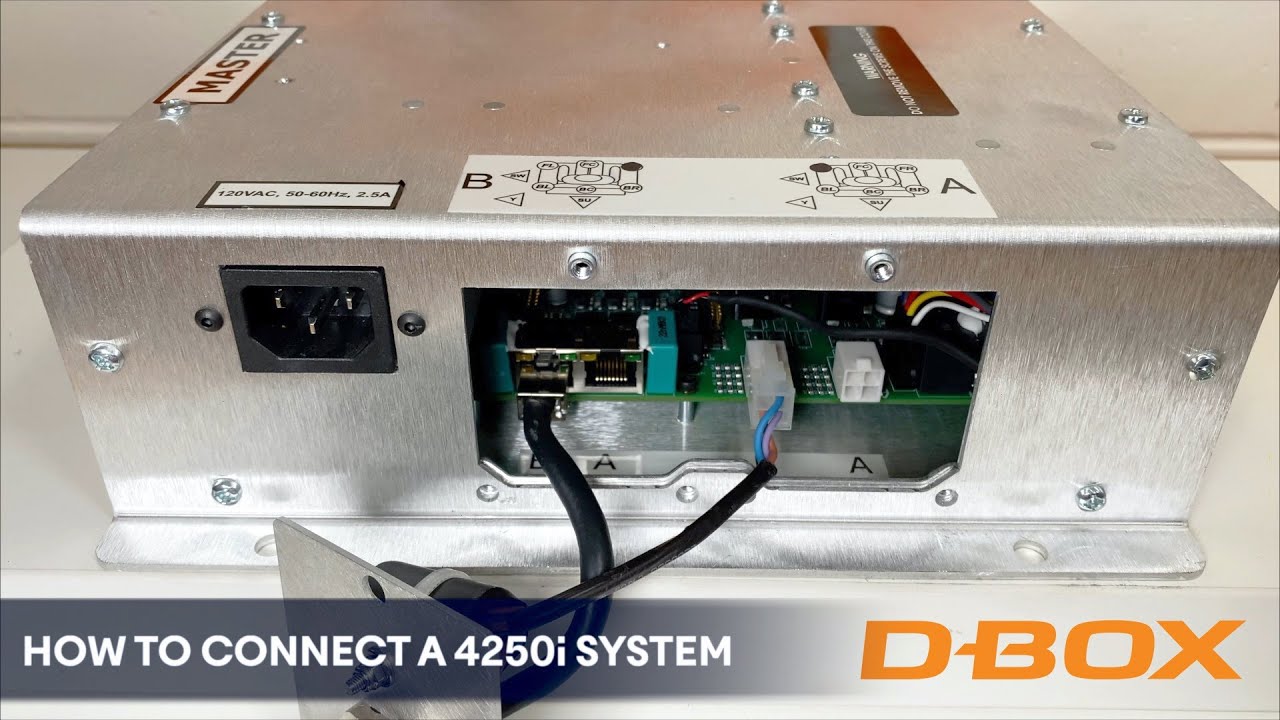 2250i – 2 actuators, 1 controller, 2 degrees of freedom.
3250i – 3 actuators, 2 controller, 3 degrees of freedom.
4250i – 4 actuators, 2 controller, 3 degrees of freedom with even more realistic motion feedback.
KCU (USB Interface) – Required for every system in any configuration type.
Various travel length (1.5", 3", 6") available depending on your simulation needs.
Our "HD" line of motion systems is also available for heavy usage and load scenarios that require greatly enhanced durability.
All D-BOX products are offered in either 120V or 230V power configurations.
A robust and compact actuator form factor, making it easy to integrate into any kind of chassis.
Our software architecture that remains unchanged over the years, ensuring maximum software compatibility right out of the box.
All technical specifications tested under maximum load conditions, ensuring optimal performance in any usage scenario.
Shipped in a smart and sturdy package containing a Quick-Start guide designed to enable seamless handling and assembly of the product.
Motion Core is D-BOX's proprietary driver suite featuring real-time communication between the sim-training engine, the USB interface device (KCU) and our Actuator Control Module (ACM). In turn, the D-BOX Actuator Control Module sends lightning-fast signals to the actuators, generating true-to-life haptic feedback in an average of 35 milliseconds.
D-BOX SDK is available for all developers who want D-BOX compatibility for their simulators at any time. It also features Unity and Unreal engine integration tools to fast-track any potential integration work.
Motion System Configurator is the software that ensures our manufacturing partners can independently reconfigure motion systems to better address the needs of their consumers.
Download all the required software and information in the "Downloads" (Link to Downloads) section below.
Benefits
TRUE-TO-LIFE TRAINING
The best training solution is the one your trainees believe in. Most operators are multimodal trainees: they learn better when they see, hear, and feel. Because of this, motion-cueing technology is an essential component of the experience. Motion generates kinesthetic cues and stimulates the muscle memory. And, as operators spend more time training virtually, this process builds better operators—ensuring efficient and safer operations.
CONTACT US
CORE BENEFITS FOR TRAINEES AND OPERATORS WORKING WITH A D-BOX POWERED SIMULATOR
BELIEVABILITY AND REALISM

MAXIMUM ENGAGEMENT

STIMULATING ALL SENSES THROUGH HAPTIC FEEDBACK

EFFECTIVE PSYCHOMOTOR TRAINING

BUILDS CONFIDENCE THROUGH ULTRA REALISTIC CUES

FAST-TRACK TO COMPLIANCE AND CERTIFICATIONS

MINIMAL RISK AND DAMAGE TO EQUIPMENT

OPTIMIZED LEARNING LOOP

REDUCED MOTION AND SIMULATION SICKNESS
MULTIPLE APPLICATIONS OF D-BOX MOTION TECHNOLOGY
THEY WORK WITH D-BOX
We are trusted by the best partners, collaborators and clients in the professional simulation and training industry worldwide, all of whom use our motion technology to create the most advanced simulation platforms for high-performance training by offering a complete sensorial experience that includes realistic motion and haptic feedback.
Testimonials
TRUST THE EXPERTS
Reasonable distractions like turbulence,
engine vibration and parasitic drag are important elements for flight training. D-BOX motion adds to the richness of the training experience. We integrate D-BOX into every opportunity.
Motion simulation
gets operators trained to be confident, comfortable and productive when they get out on the actual machines on a site.
D-BOX is a strong partner when we develop simulators.
Their solution is a flexible, turnkey motion cueing system which allows us to deliver the best simulators to our customers on time and on budget.
Adding motion to these virtual training simulators
lets trainees be immersed in their training curriculum in a very natural, comfortable and easy-to-deploy way… I am very excited for the future of virtual reality, and I feel that virtual reality with motion is making simulator training efficient and exciting.
Compatible softwares
COMPATIBLE WITH THE LEADING SOFTWARE AND SIMULATION ENGINES
D-BOX prides itself on ensuring a wide range of software combability and direct integration into the simulation engines through our long-standing relationship with developers around the globe. Our motion experience is designed and fine-tuned in partnership with simulation engineers who share our passion for a perfect motion and haptic experience that enhances all types of training scenarios.
Microsoft Flight Simulator 2020
CarSIM & TruckSim
Mechanical Simulation Corporation